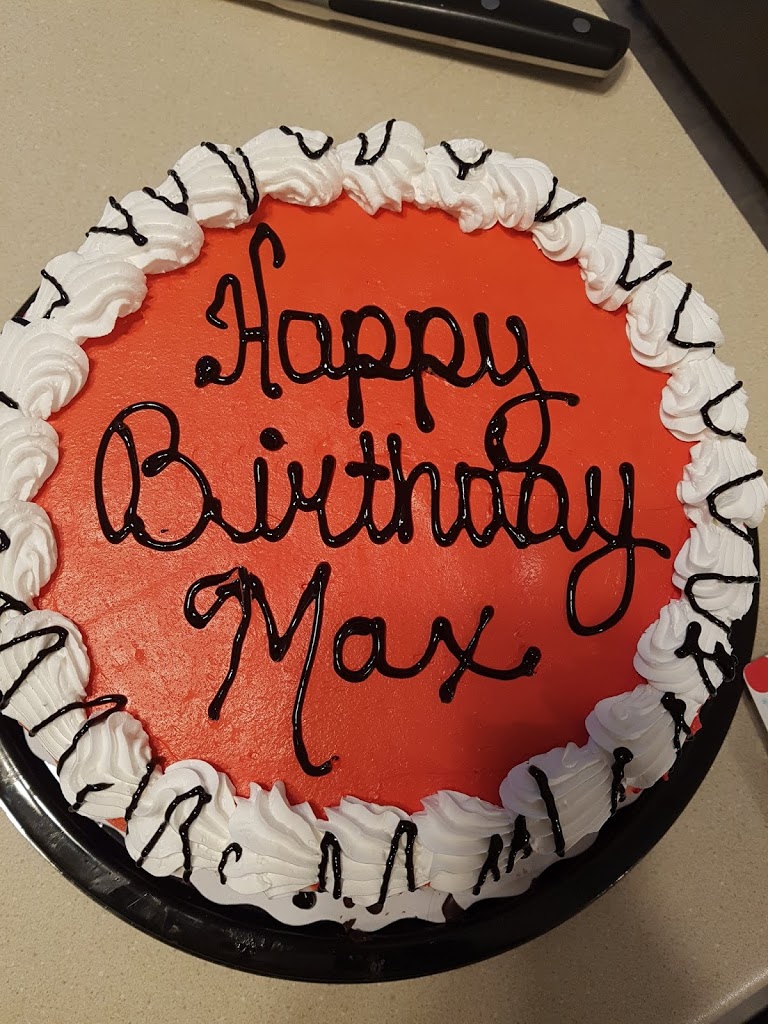 Planning a Low-Key, At-Home Birthday Party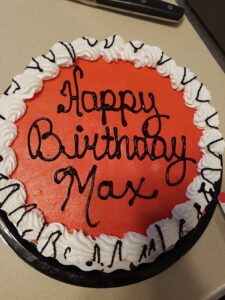 I still cannot wrap my head around Maxwell turning 8 years old this week! For his birthday party this year, we're throwing him a low-key, at-home party with his closest friends and family in an effort to save money.
Jeremy is scheduled for surgery Monday morning for his knee, which could mean anywhere from 1 to 8 weeks off of work. This being right after Christmas, and Max's birthday was a bit of a shock. But, when they call with an opening – you take it!
Growing up, also having a January birthday, I remember having a lot of parties at home. We did sledding parties, dance parties, sleepover parties, etc. Every few years I would get a special birthday party such as at the swimming pool, or the movie theaters.
These days, we feel pressured to throw an extravagant birthday party every single year. We feel we need to host it at the coolest (ie most expensive) places, because that's where little Johnny had his birthday last year and it was so much fun. The last few years I've been trying to be really conscious of not "Keeping Up With The Joneses" and it's made my life so much easier.
Choose a Theme
Last year Max had a Pirate Zombie Sledding party (quite the combo), this year he requested a Tank theme (as in army tanks). Party City has all the decorations you can imagine in-store, which hundreds more options online. It can really add up if you go hog wild with the decor so just pick a few key elements to really bring light to the theme.

My favourite ways to incorporate the themes into the party are the cake, fun snacks, and a few themed games to play. Super simple!
You can also utilize the time of year to your advantage. Max's army theme, in the winter (in a climate that gets a lot of snow), lends well to a Snowball War game outside, which the kids are sure to love.
Facebook Event
Skip the fancy invitations. If your goal is really to keep it low-key, chances are you're not inviting kids you don't know. I'm sure you know the parent's of your child's best friends. I keep it simple by creating a Facebook event and inviting everyone that way. If someone doesn't have Facebook, give them a call, or make homemade invitations with your child to bring to school.

Don't feel obligated to invite the whole class. Yes, it can sometimes be sad for the kids that don't get invited (don't invite everyone except a handful), but the parent's may be relieved. I find myself declining many of the birthday invitations that come home after asking Max if this student is even someone he plays with everyday. If they aren't friends, don't feel obligated to buy them a present and attend their party. Therefore, don't do the same to them. I avoid this completely by not even sending invitations to school.
Snack Attack
Oftentimes, parents get caught up in trying to make all this cool food, and the kid's really don't care that much. Keep it simple.

For example, last year for the Pirate Zombie Sledding party, we had a pirate flag on the cake, brain cupcakes, and a frothy colourful punch.
Otherwise, stick with the classics: veggie and fruit trays, juice boxes, cheese and crackers, chips and cheesies. I'd also go with hotdogs or pizza if you're serving lunch. They're kid favourites, mostly allergy friendly (be sure to check with parent's) and seem to be a hit every year, without breaking the bank, but also requires minimal effort.
Keeping things simple saves you money and stress, and the kid's still have fun! Kid's don't need over the top parties and gifts to have happy childhoods. That's something that many parent's seem to lose sight of.