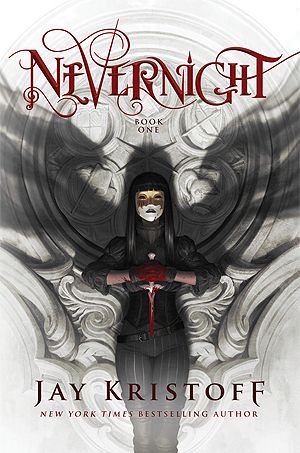 Nevernight by Jay Kristoff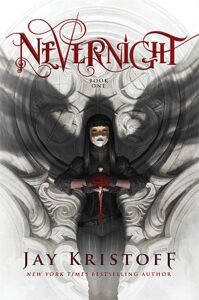 Nevernight by Jay Kristoff is the first book in an adult fantasy series.
I'm going to keep this short and sweet because it's all it took for me to run to my library, and I think it will do the same for you.
We're following Mia Corvere who seeks revenge for the murder of her father and ruin of he family name.
She attends an assassin school.
There is magic involved.
Need I say more?
The ONE major critique I have of this book is the dang footnotes. Some are telling you more about the setting, or history of the world, while some are just snarky remarks that you may (or may not) have been thinking in your own head. Every single time I came up to a footnote notation in the story, I got distracted. I tried to consciously skip over them, but just knowing they are there was a distraction as well; it took me away from the story each time. It is interesting to learn more about the world overall, but they don't need to be inserted directly into the story, sometimes mid-sentence. I wish they would publish a novella/encyclopedia of sorts with that information. That way, if you want to learn more about the world as a whole, you can.
I am still giving this book 5 stars because the story itself was phenomenal and the footnotes is more of a formatting critique.
★★★★★
Photo Credit: Goodreads