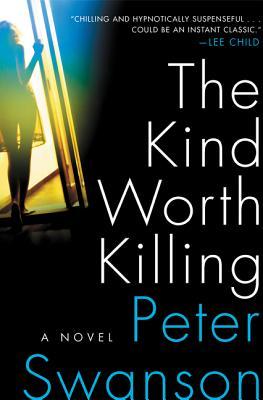 The Kind Worth Killing by Peter Swanson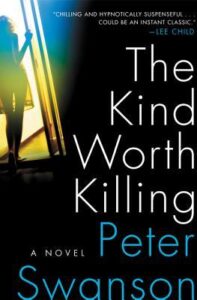 The Kind Worth Killing by Peter Swanson is a psychological thriller with so many twists and turns.
Ted Severson meets a mysterious woman at the airport bar named Lily. He tells her about how he's just caught his wife, Miranda, cheating on him with their contractor, and how much he wishes she were dead. He was obviously speaking under the influence but Lily takes his wishes to heart and devises a plan.
This was the premise given to me, that pushed me to pick up this book. With thrillers, I like to go in knowing as little as possible. However, Goodreads has a much more detailed explanation if you needed more.
I don't know if it's because I don't have a lot of thriller experience but, those plot twists really caught me off guard! This novel was cleverly crafted, and seemed eerily believable; like this could happen so simply in real life.
Also, that cliffhanger at the end?! What the heck?! It left me ready for more, but this is a standalone novel! Completely unfair. Guess I'll have to fill in the blanks myself.
Overall, I devoured this novel. It had my heart racing. I can't wait to read more from Peter Swanson!
★★★★★