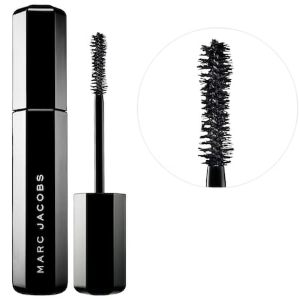 BEAUTY REVIEW Marc Jacobs Velvet Noir Mascara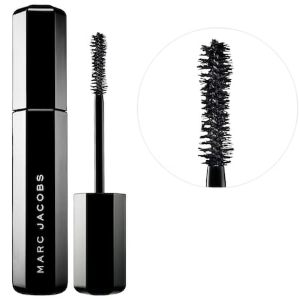 Saturday was a sad day. I finished off yet another tube of the Marc Jacobs Velvet Noir mascara.
Now, this mascara costs a pretty penny at C$33, and I would never pay that much for a mascara in my life. I have received both tubes I've used for "free", through a subscription box and Sephora's Lash Stash To-Go.
This mascara is flipping amazing! It gives me intense black colour, and a ton of volume. I find it has a similar wand to the Too Faced Better Than Sex mascara, but this formula is less dry and doesn't flake on me.
One con, if your eyes water, this will smear; though it does not claim to be waterproof, just thought I'd point it out.
The full-size lasted me four months of daily use, which is pretty good. The packaging is classy and sleek. Marc Jacobs Beauty is cruelty-free.
I'm typically a drugstore mascara kind of gal, but I can't deny that this product is amazing and would recommend if you're in the market for a luxury mascara.
Photo Credit: Sephora