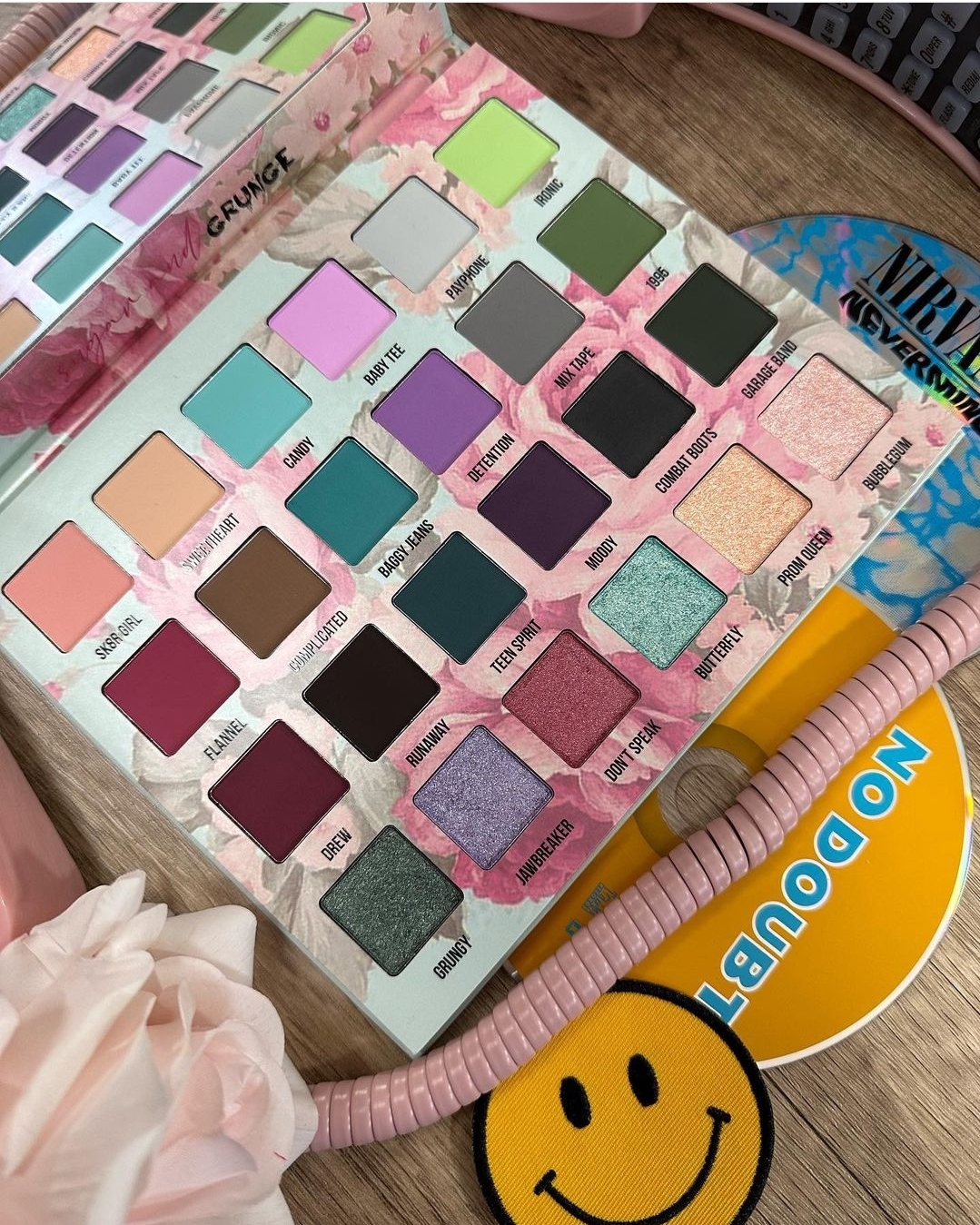 Blend Bunny Sugar and Grunge
Blend Bunny Cosmetics' new release has certainly caught my attention! This 90's themed palette; a mix of sugar and grunge, has the most beautiful packaging! This release is accompanied by a trio of grungy matte lip creams.
The nostalgic shade names are so fun! Do you see a favourite? Blend Bunny's inspiration behind this palette was softer, sweet tones paired with grungy, deep counterparts.
Blend Bunny Cosmetics is an indie brand I've been wanting to try for some time. Their Dollhouse, Lure , and now Sugar and Grunge palettes are on my wish list. The layouts of their palettes are really appealing to me. It's easy to create a cohesive look, yet there is versatility if you mix and match the columns.
Available now June 30th for $41 US – here.
What new releases have caught your attention recently?
Photos from Blend Bunny Cosmetics' Instagram.