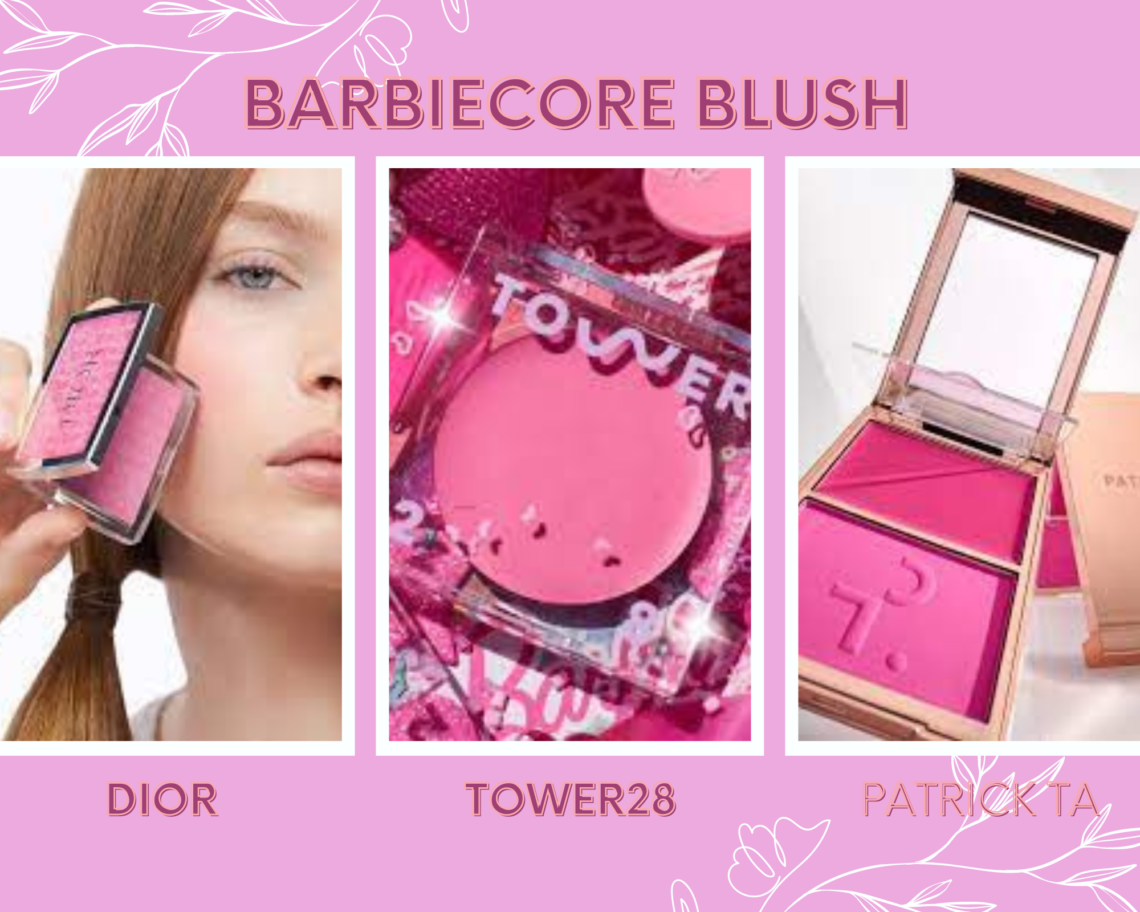 Trending: Barbiecore
You can't escape it. Barbie is everywhere! Coincidentally, the pink makeup trend was already gaining traction prior to the Barbie movie announcement. The hype surrounding this new movie, combined with an already trending makeup look created the perfect storm for the beauty community. Let's talk about it: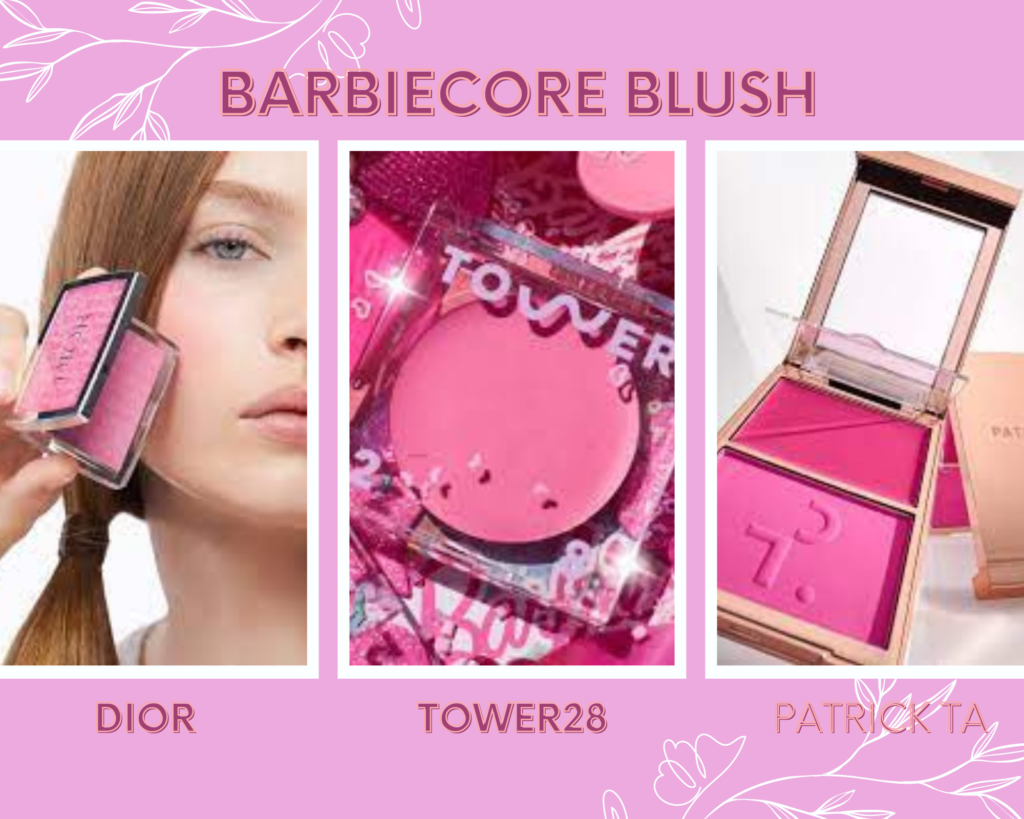 The pink blush trend specifically took off with the Dior Rosy Glow blush (C$55) when it went viral on Tiktok. It consistently sold out everywhere for months on end. New makeup products take many months, sometimes years, to create. We are now seeing the results of that popularity in the makeup products being released lately. Tower28 Beach Please (C$27), and Patrick Ta Major Headlines (C$49) new blush shade releases specifically caught my attention. If it weren't so late into the summer season, I would be more tempted to purchase a new hot pink blush. I'll definitely be shopping my stash!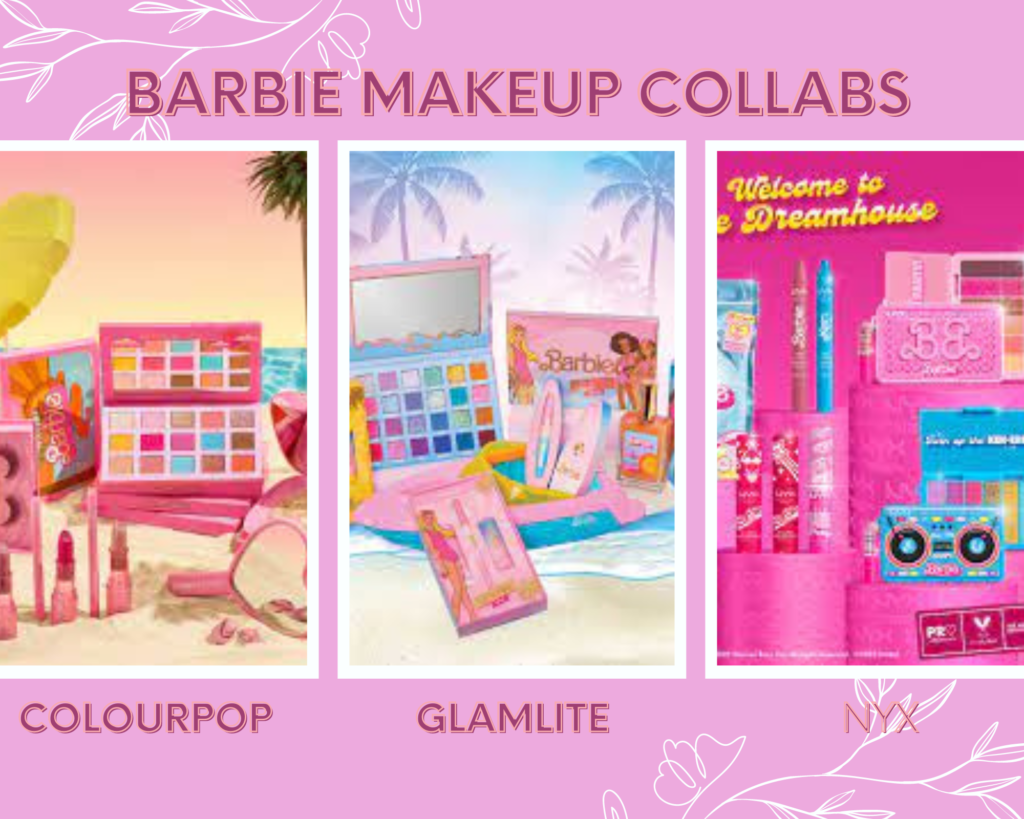 Barbie makeup collaborations are not new either, though I would guess we will see more of these in the future as well. The Glamlite Barbie collaboration from 2022 is still something I'd love to own at some point. It was more unique with the deeper blues and purples. Also, Glamlite has one of my favourite eyeshadow formulas! I was able to get the Colourpop Malibu Barbie palette, and lip duo. The new Barbie makeup collab that I paid any attention to was from NYX, and to be honest, I wasn't overly impressed with how this collection was put together.
We're now seeing more fashion and lifestyle Barbie collaborations coming out as well. I was not expecting this response resulting from this movie release. Is this a trend you are a fan of?