PHLUR Hair & Body Fragrance Mists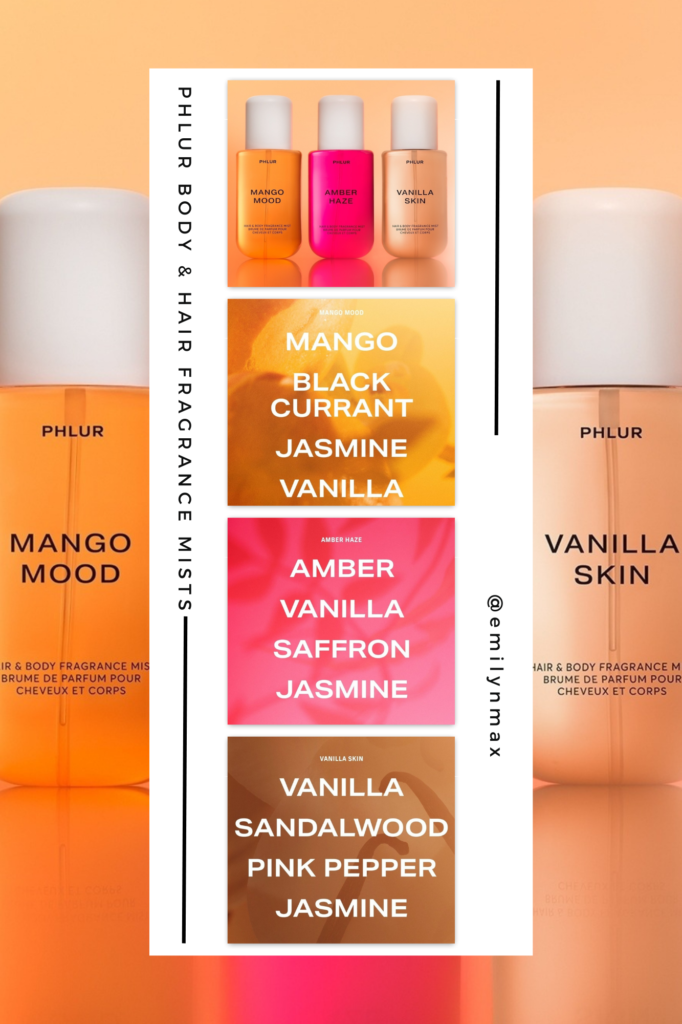 PHLUR Hair & Body Fragrance Mists are now available in three new scents – all good enough to eat. Mix, layer and spray liberally, these mists turn heads and leave you smelling delicious.
Mango Mood: Mango, Black Currant, Jasmine, Vanilla
Amber Haze: Amber, Vanilla, Saffron, Jasmine
Vanilla Skin: Vanilla, Sandalwood, Pink Pepper, Jasmine
I have been in a huge fragrance kick over the last year or so. Phlur as a brand has really intrigued me. This new release immediately caught my attention. Firstly, the packaging is stunning! Secondly, these scent descriptions have me drooling! I don't know how I'd possibly pick just one.
These are available in now and are 8oz/237mL for $35. Are you picking these up?
Buy now:
Sephora Canada — https://go.magik.ly/ml/1x8zm/
Sephora US — https://go.magik.ly/ml/1x8zn/ (also a 3oz size available)
*this post contains affiliated links